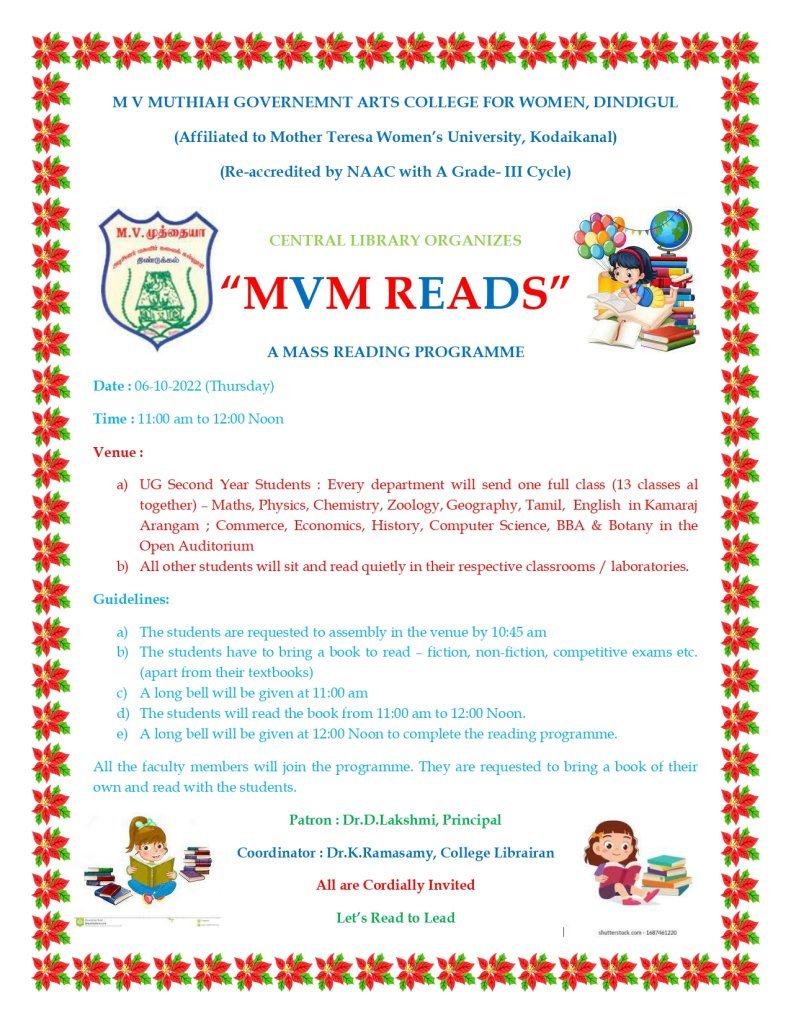 06 Oct 2022
MVM READS – A Mass Reading Programme...
Common Guidelines: The students and the faculty members have to bring a book to read – fiction, non-fiction, competitive exams etc. (apart from their textbooks) A long bell will be given at 11:00 am The students will read the book from 11:00 am to 12:00 Noon. A long bell will be given at 12:00 Noon to complete the reading programme.....
23 Nov 2022
One Day International Seminar On "Free Online Resources For The Academia"...
.